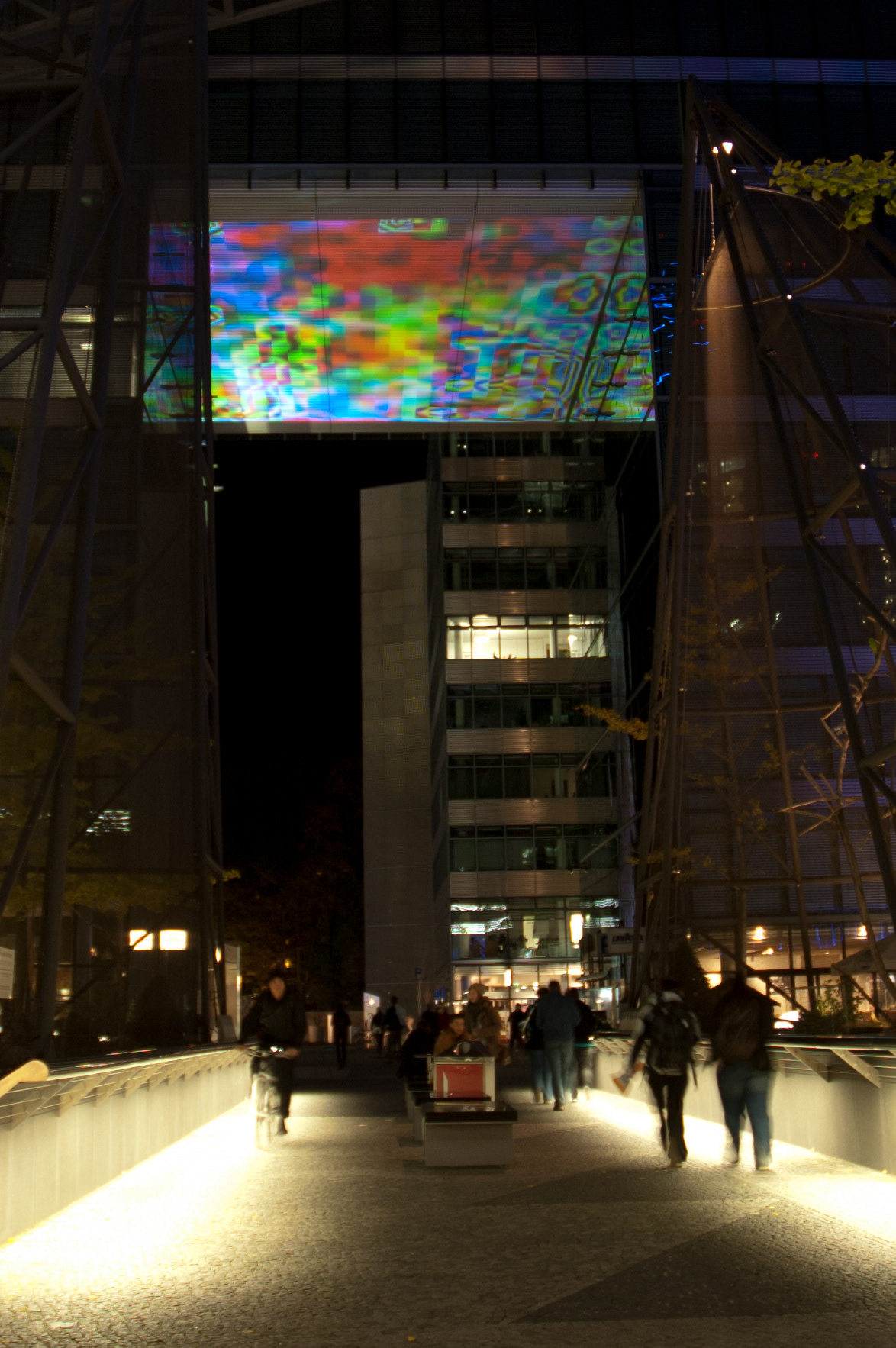 The installation "PantaRhei" is a reactive ceiling projection, made for the LIGHT ART PROJECTS at the FESTIVAL OF LIGHTS 2012 in Berlin.

A sky of colors, shapes and horizons opens in the center of Neues Kranzler Eck which is a place of constant movements, of progress, of work and a place of leisure at the same time.

The stream of people that flows through this central passage will be taken by the artists to melt them onto the building at night. The "Luminauten" create an interactive ceiling projection showing the location and architecture to the visitors in a completely different view.

The mirror port is steadily in flow of change through conscious and unconscious interaction with visitors by turning them into artful parts of the architecture.The actual energy consumption of the installation "PantaRhei" is significantly lower than the normal night lighting due to disconnection of the on-site Torchiere and the night lights in the adjacent buildings in the time of the projection.